Platform
Finally, a platform that has all the features marketing teams need to support the commerce journey with a modular, API-first architecture IT teams demand.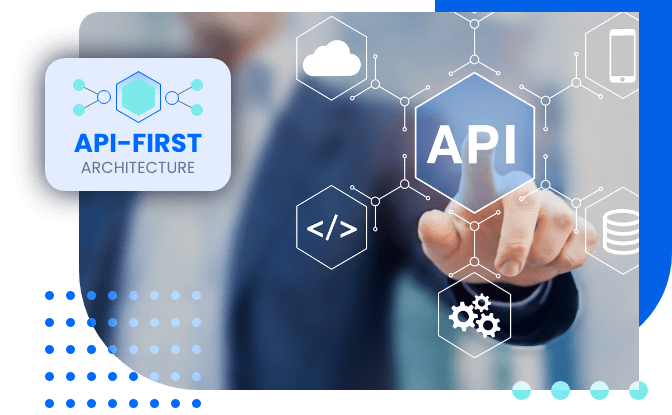 Features
ZiftrShop supports the entire digital commerce journey. Use ZiftrShop's easy to use, all-in-one management platform with robust out of the box features and endless customization capabilities.
Engage
Reach customers where and how they want throughout the buyer journey. ZiftrShop's out-of-the-box engagement features help you deliver exceptional customer experiences.
---
Multi-Device
Support customer preferences with responsive, multi-device capability for desktop, tablet and mobile (iOS, Android)
Multi-Browser
Full browser support for Chrome, Safari, Edge, Firefox, Opera and Internet Explorer
Marketplaces
Get found on today's popular marketplaces, including Amazon, eBay, Overstock, Rakuten, Walmart and more.
Be ready for any channel the future brings with ZiftrShop's extensible API capability.
Merchandising
Promote engaging offers with custom pricing, bundles, discounts, buy one get one and free shipping.
Be in control with ZiftrShop's rules-based engine with site-specific controls: set quantity limits for offers, product/tag fine-grained scope, and API support for multiple sites and scheduling.
Manage
Manage your entire commerce business--from your website and product pages to inventory, orders, checkout flows and payments. Use ZiftrShop's out-of-the-box modules or easily connect to your own.
---
Website
Build and manage your website with ease using ZiftrShop's comprehensive content management system.
Page Builder
Rich page editing
Web assets (images, video)
Tag support
Page redirects
Built-in SEO
Manage slug, meta fields (page title, description, keywords) and search indexing on your website and product pages to boost rankings and search engine visibility.
No plug-ins needed.
Forms
Validation support
Collect & manage responses
Ordered Lists
Product highlights
Menu ordering
Featured items
Custom Themes & Apps
Rich page editing
Web assets (images, video)
Templates
Liquid language (standard)
Content separate from logic
Global
Create global sites that captivate with out-of-the-box features:
Multi-language
Multi-currency
Multi-site
Support
Staging environments
Continuous deployment
Scheduled publishing
ZiftrCoupon
Promote your partner brands by creating:
Coupons
Rebates
Price-Comparision Information
Product Reviews
Backlink to partner sites
Discount information
Product
Create, manage and optimize appealing product pages with rich page editing. Easily manage pricing, tax tables, shipping and inventory right on the page.
PageBuilder
Title and content
Web assets (images, video)
Sites
Easily add pages to multiple sites
Pricing
Product types: Goods, Services, Digital
Quantity-based
Scheduled
Inventory Management
Enter inventory information right on your product pages OR leverage APIs to connect with your existing systems for automatic updates.
Product Information
Enter directly on product pages
SKU
Product Barcode
Max Quantity
Product Management
Utilize ZiftrShop's flexible API to connect with your back end systems.
Inventory Stock Level
Backordering
Order Management
Capture and manage order information with ease.
Product Details
Product/SKU
Quantity
Date
Status
Notes
Order Totals
Sub total
Discounts
Shipping cost
Refund info
Notes
Customer Info
Contact info
Shipping address
Billing address
Meta Info
Shipping method
Payment method
Payment ID
Fraud Control
Enable fraud control through IP and GEO capture
Order Analytics
Understand buyer behavior with rich search and filtering to track and optimize sales
Checkout
Since ZiftrShop's payment system is abstracted from checkout flows, you can make changes and add new payment methods with ease
Shipping
Supports multiple shipping carriers
Tax
Multiple tax tables out of the box
Virtual Terminal
Provide better service to customers and enter orders on their behalf via phone or POS
Multi-currency
Multiple currencies supported out of the box
Guest Checkout
Allow customers to check out and pay as a guest without logging in
Integrate
Integrate with anything in your digital commerce application ecosystem to deliver superior end-to-end digital commerce experiences. ZiftrShop is built API-first with robust API permissions and controls with no API limits.
---
ERP
Out-of-the-box ETL integration with Oracle Netsuite and Odoo.

Limitless API integration with any ERP, including Acumatica, Epicor, IFS, Infor, PLEX, QAD, Microsoft Dynamics 365, SAP and more.
CRM & Marketing Platforms
Effortlessly move customer data and activity with limitless API integrations with CRM, marketing automation and conversational interfaces, including Salesforce, HubSpot, MailChimp, Adobe, Microsoft Dynamics 364, LivePerson, Drift and more.
DXP, WCM
Use flexible APIs to integrate with your existing digital experience platform or web content management system.
Review Engines
Foster trust with consumers by integrating with popular rating and review engines, including TrustPilot, Yotpo, Reviews, TargetBay, Bizrate and more.
Analytics & BI Tools
Gain insights for better decisions with ZiftrShop's powerful integration with endless web analytics and BI tools like
Google Analytics, Tableau, Kissmetrics, Leadfeeder, FoxMetrics and more.

Using the API?
Supply Chain
Connect with critical supply chain tools and applications, including OMS, WMS, Returns Management and Transportation Management systems.
Automate
Automate tasks based on customer actions that happen in your store and create powerful workflows to automate complex back end processes.
---
Low Code
With your Zapier subscription, easily integrate with over 3,000 apps to automate important workflows and tasks, including email, social media, ERP, IoT, marketing automation, sales & CRM, productivity tools and review engines.
Enterprise Workflow Engine
Create highly customizable, serverless, scalable multi-step workflows
Fault tolerant
Extensible Node.js (or any language)
Full API access
Enjoy complete control with multiple triggers, pre-conditions, and multiple tasks and task settings.

The future of limitless eCommerce has arrived.
Ready to climb aboard?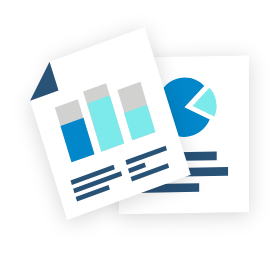 Is your current eCommerce platform holding you back?
Empower yourself to make a move and enjoy a smooth migration with ZiftrShop's latest white paper.