When performance meets flexibility, the sky's the limit.
Limitless. Headless. Next-generation. You hear those buzzwords everywhere, but most eCommerce platforms aren't ready to walk the walk. Here's what puts ZiftrShop ahead of the pack.
API-First
Let's face it, the next generation of eCommerce platforms are API-first, and ZiftrShop is leading the way. Bring any partners you want and get them up and running easily, or swap them out for something that works even better for your business. This is the new normal and we wouldn't have it any other way.
Infinite Workflows
Your business is unique, and so are the workflows you require. ZiftrShop gives you the flexibility to create an infinite number of workflows so you'll no longer feel the squeeze of frustrating limitations. Best of all, this means you'll be putting much fewer resources toward IT development work.
Multi-Currency
Ready to scale your business outside of the United States? Well, ZiftrShop is here to set you up for handling multiple currencies. Our platform has been tested across the globe and has proven capabilities to bring your business anywhere in the world.
Auto-Scaling
Peaks in website traffic are to be expected with any growing business. ZiftrShop is equipped to keep you running regardless of the traffic volume. Our platform is used by some of the nimblest and most scaled businesses out there, and has been shown to reduce outages, downtime and bugs.
Increased Performance
What's the point in changing your eCommerce platform if it's not going to increase performance? Beats us. For ZiftrShop, performance means everything from page load time to server response time to SEO results—just to name a few. ZiftrShop customers have seen a 40% increase in performance after migrating from other platforms. Isn't your business ready for that kind of impact?

The future of limitless eCommerce has arrived.
Ready to climb aboard?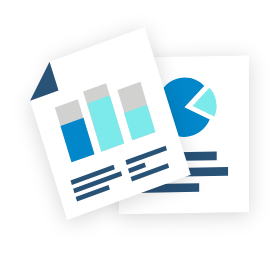 Is your current eCommerce platform holding you back?
Empower yourself to make a move and enjoy a smooth migration with ZiftrShop's latest white paper.